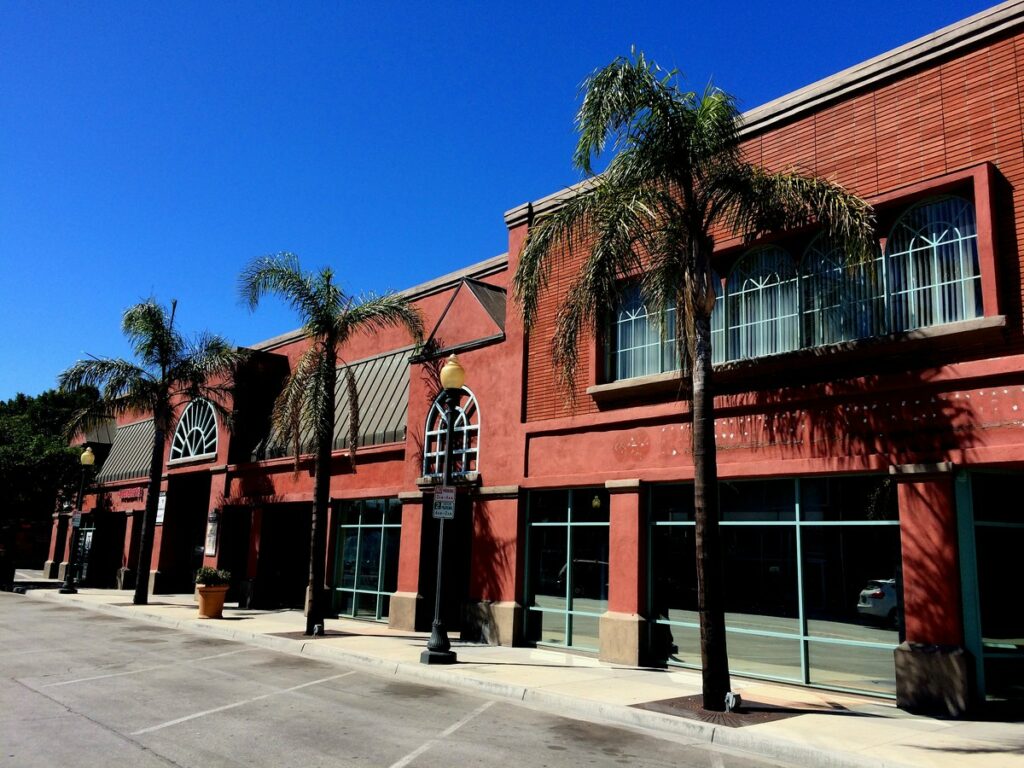 555 South A Street , Oxnard, California 93030, United States
Prime location with large open floor plan. Retail store frontage opens to A Street and rear and upstairs office space. Located in historic downtown Oxnard close to restaurants, theaters, parks, and farmers market. Don't miss out on all this great area has to offer! Call 805-484-0477 today to learn more or arrange a showing.
21,783 sq. ft. total floor space divisible. Min divisible 700 sq. ft. Max contiguous 5,034 sq. ft.
8 Spaces Available Display Rental Rate as Entered:
Space 185
Rental Rate
$875 /Month
Lease Type Modified Gross
Space Available 700 SF Date Available Mar 2016
Space Type Office Building
Space 195
Rental Rate
$1,560 /Month
Lease Type Modified Gross
Space Available 1,250 SF Date Available Mar 2016
Space Type Office Building
Space 100
Rental Rate
$2,895 /Month
Additional Space Types Retail (Other)
Space Available 2,895 SF Lease Type NNN
Space Type Street Retail Date Available Mar 2016
Space 140
Rental Rate
$1,350 /Month
Lease Type NNN
Space Available 1,173 SF Lease Term 24 Months
Space Type Street Retail Date Available Mar 2016
Additional Space Types Retail (Other)
Space 545
Rental Rate
$4,641 /Month
Lease Type NNN
Space Available 4,641 SF Lease Term 24 Months
Space Type Street Retail Date Available Mar 2016
Additional Space Types Retail (Other)
Space 200/201
Rental Rate
$5,625 /Month
Lease Type Modified Gross
Space Available 4,890 SF Date Available Mar 2016
Space Type Office Building
Space 265
Rental Rate
$5,790 /Month
Lease Type Modified Gross
Space Available 5,034 SF Date Available Mar 2016
Space Type Office Building
Space 175
Rental Rate
$1,500 /Month
Lease Type Modified Gross
Space Available 1,200 SF Date Available Mar 2016
Space Type Office Building